How to cleave a fluoride fiber
Please note that because they are softer than silica, fluoride glass optical fibers are not compatible with standard cleaver devices.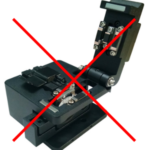 How to cleave a fluoride fiber by hand :
This video shows how to cleave optical fibers by hand with a blade.
How to cleave a fluoride fiber with specialty cleaver device :
Several companies provide high precision cleaver device compatible with soft glass.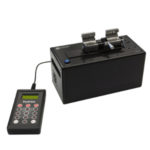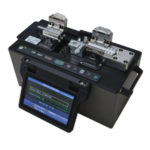 In order to use those cleaver devices, you will first have to strip the fiber with LVF stripping gel as described here.
Most of cleaving devices are based on the tension-and-scribe process. You will find in the table below the tension range you should apply, depending on fiber cladding diameter, in order to get a flat and perpendicular cleave.